Gigjets | October 29, 2013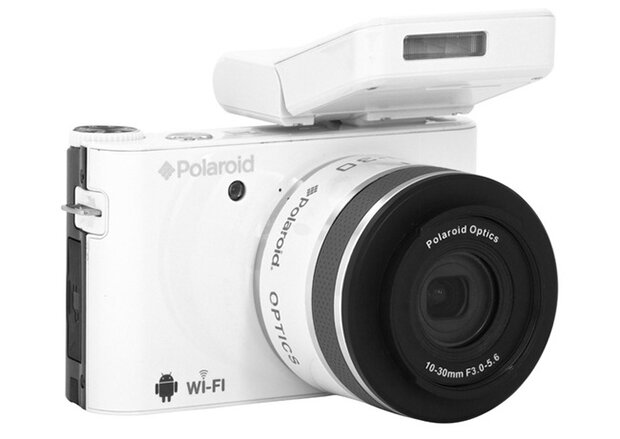 Polaroid has officially started selling its latest camera which is the iM1836. This is an Android Smart Camera which was first unveiled at the beginning of this year. The device can be purchased from Amazon and Walmart.
The Polaroid iM1836 is equipped with an 18 megapixel sensor and it comes pre-loaded with Android 4.1 Jelly Bean. It comes with a 10-30mm optical zoom lens. This is an interchangeable lens and one can use other lenses on this camera.
The device has a 3.5-inch LCD touchscreen display which makes it much easier accessing different functions of the camera. It also includes some nifty features like Face Auto Exposure, HD video recording and Panoramic Picture.

This Android Smart Camera is also equipped with Bluetooth connectivity allowing you to share and upload images to connected tablets or smartphones. It has a HDMI Type B output which enables the user to connect the camera to external display including HDTVs.
The new Polaroid iM1836 Android Smart Camera can be now purchased from Amazon as well as Walmart and it is priced around $299.
Source: Geeky Gadgets
Previous Story
Nokia introduces new 'Refocus' app for Lumia smartphones
Next Story
This is the most recent story.